Lotto NZ (officially the New Zealand Lotteries Commission) is a Crown entity that operates lotteries nationwide. It's been one of New Zealand's leading gaming organisations for more than 30 years, raising over NZ$5.2 billion for distribution to charities, arts and other good causes. One way or another, almost every Kiwi is connected to Lotto NZ.
The challenge
Lotto NZ has been growing at a substantial rate. It became increasingly clear to the risk team and the CFO, both due to the dynamic technology risks and the requirements associated with increased scale, that the business needed to implement a professional Enterprise Risk Management (ERM) system.
Before Protecht, Lotto NZ had been operating multiple registers, with each business unit running its own Excel spreadsheet. The organisation realised in order to position for future growth and make the core risk processes more efficient spreadsheets weren't going to cut it and risk information needed to be more dynamic and readily available.
There was a lack of accessibility of the different risk registers to stakeholders across the business - the question of "where is it and who has it" kept slowing down the risk assessment process.
The person assigned with the mission to look for alternatives was Raj Hit, the newly appointed Head of Risk & Assurance. Lotto NZ initiated a procurement process, shortlisting potential solutions and invited a number of different vendors to bid. Protecht was the successful vendor for multiple reasons.
We needed a system we could live and grow with, not just something to fix our immediate needs. We got that with Protecht ERM."

- Raj Hit, Head of Risk & Assurance, Lotto NZ
The product functionality and customisability met Lotto NZ's current and future ERM needs. The demonstration and follow-up by the sales team gave the business confidence in Protecht's ability to provide ongoing support, and Protecht's position as risk management experts who understood Lotto NZ's specific risk needs. Lotto NZ was also impressed by Protecht's client reference process, which gave them confidence that the implementation process would be successful.
The implementation process
The implementation started with immediate risk registers up front and scaled up with the modules, incident management, audit findings and dashboards. The priority was to get the risk registers imported from the Excel spreadsheets and get Lotto NZ's governance reporting and dashboard working. There were known limitations with the existing Excel registers, so a key part of the initial transition process was getting the opportunity to baseline and clean what's going into the system.
By implementing Protecht ERM at the same time as changing its risk management policy to a more structured system based on an expanded risk matrix grid with well-defined severity and likelihood ratings, Lotto NZ ensured the new ERM system and ERM policy reinforced each other to support the uplift in risk maturity across the business.
Another important part which followed the initial Protecht implementation was hiring an external contractor to help build a customised Customer & Retailer Case Management Tool. Together, the stakeholders went through a build process to build a module which was tailored specifically to the customer's needs, while leveraging all the existing workflow capability in the system.
Building the Customer & Retailer Case Management custom module really stretched our understanding of how capable the system is and how good it could be.
The next step of implementation was to prepare the regular governance risk reporting for both management and board committees. The clarity and ease of use of these dashboards and their ability to rapidly provide PDF reports that summarise information for stakeholders drove home the value and what the system can do for Lotto NZ.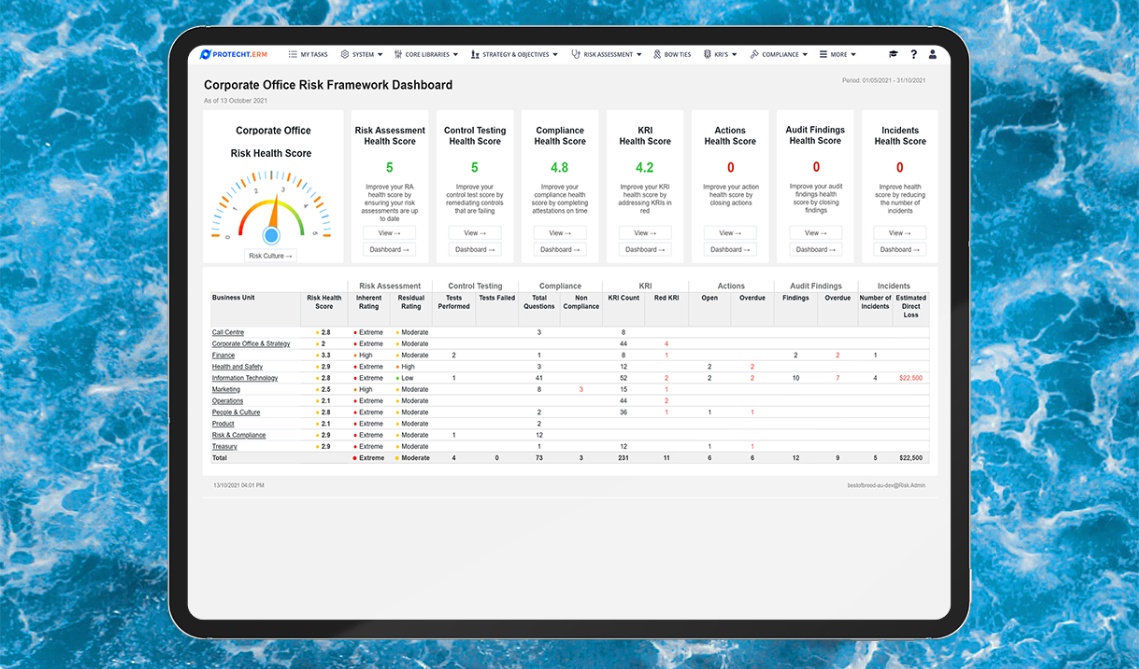 An example of a dashboard from Protecht.ERM
The results
Protecht has supported Lotto NZ on its risk management journey. Some of the key advantages and benefits it have derived from this process:
ERM was straightforward and flexible to implement
ERM adds value to the risk team's work
ERM allowed the risk team to support stakeholders
ERM is simple and easy for end-users
Protecht are risk management thought leaders
Protecht provide active support on the ground
Protecht ERM was straightforward and flexible to implement
The project to implement Protecht.ERM and the new risk processes in parallel was moderately challenging, at about the levels expected at the start of the process. A key factor helping the implementation along was the expertise of Protecht's local ERM Implementation manager, along with Lotto NZ's clear and detailed incremental roadmap.
Working together on the Customer & Retailer Case Management custom module was an eye-opener for Lotto NZ: it highlighted the level of customisability of the system and its relevance for other potential use cases.
Making changes and additions to the product after the initial implementation has proved to be relatively easy. Currently key areas that Lotto NZ is targeting for enhancement is making the product more widely used as a self-serve among business unit users to look up their risks, controls assurance results, status of audit findings and providing an integrated risk dashboard to further remove risk management from its traditional silos.
Protecht ERM adds value to the risk team's work
Since implementing the updated ERM policies and system, Lotto NZ's risk function has been able to focus on value-add, as opposed to putting a spreadsheet up on a screen and working out time-consuming line-by-line changes. This has freed the business up to think more strategically about risks, having richer conversations around the risk ratings on the material risks rather than focusing on process, as well as speeding up core activities such as risk profiling and controls assurance reviews.
We are very clear on the risk maturity journey we want to go through, and Protecht made that process easier.
The single source of truth provided by the new system has also significantly reduced the burden in dealing with external stakeholders. When Lotto NZ decided to commission an independent quality assurance review for one of its larger programmes, the business was able to simply export its risk register from Protecht ERM and give it directly to the third-party provider, rather than having to spend large amounts of risk team time compiling the data manually.
Protecht ERM allows the risk team to support stakeholders
The internal feedback from the rest of the business on the implementation of Protecht.ERM and the updated risk policies has been positive: business unit stakeholders now have a much greater understanding of the regular risk review lifecycles, when it starts and what the steps are, rather than the previous situation where other stakeholders were unsure about the benefits and requirements.
The reporting capabilities within Protecht ERM have allowed the risk team to provide greater transparency throughout the business, and dramatically enhanced their reporting capabilities for governance committees, such as the Executive Risk Committee which was created following implementation of Protecht ERM to further enhance governance and oversight of risk.
Protecht ERM is simple and easy for end users
Lotto NZ has found that end-users outside of the risk management team find it easy to use the system, with a minimal amount of support required from Risk Partners within the risk team around basic functions. This ensures that the team member who is responsible for internal support as part of their job role is able to focus on more value-added activities, rather than having to spend time on the phone or email answering user questions.
It's just intuitive in terms of its design usage. You don't get many basic questions from users. They just log in and use it.
Protecht are risk management thought leaders
One of the original factors driving Lotto NZ's choice of Protecht as a vendor was the knowledge that Protecht has of 'risk needs' for their organisation, and how this flows into the ability to tailor and fit initial implementation for a successful launch.
Lotto NZ felt that Protecht's risk management thought leadership expertise differentiated them from other software providers whose core strength is on the software side rather than featuring a detailed understanding of risk management.
Protecht's training courses and webinars have also been useful for Lotto NZ in upskilling new joiners to their risk team, both in terms of building their knowledge of Protecht.ERM and of the broader risk management landscape.
Protecht provide active support on the ground
A key benefit that Protecht were able to provide to Lotto NZ as an organisation was active on-the-ground support for the New Zealand market. The ability to provide operational and IT support during New Zealand business hours was essential for any supplier in the procurement process. Protecht's on-the-ground presence with implementation staff based in New Zealand was able to go above and beyond this expectation.
About Lotto NZ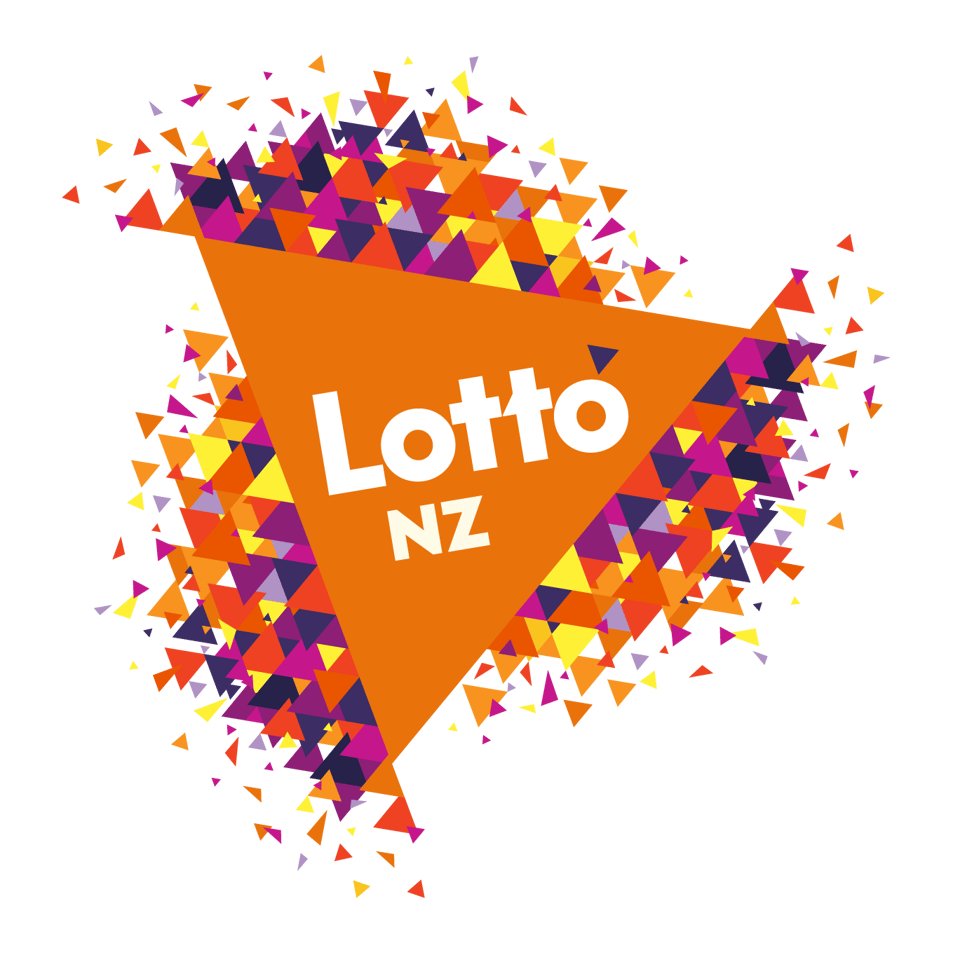 The New Zealand Lotteries Commission, trading as Lotto New Zealand since 2013, is a Crown entity that operates nationwide lotteries in New Zealand. It was established in 1987. Its oldest and most popular game is Lotto – with the 'Lotto Family' of games, with the jackpotting Lotto Powerball boasting a potential top prize pool of NZ$50 million. Other games include the four-draws-daily Keno, the daily Bullseye, and a variety of scratchcards and online games known as Instant Kiwi.