Our partners
Protecht works with leading consulting firms, resellers, systems integrators and data providers worldwide to ensure that our customers across all industry sectors are able to maximize the benefits that our solutions can provide to their risk management, compliance and governance programs.

Cube
Cube is a global RegTech provider empowering regulated financial institutions to meet cross-border compliance challenges head on. They understand that compliance is complex, so they work with the world's leading financial institutions to simplify their compliance challenges. Capturing regulatory data from across the globe, processing it and transferring it into highly contextualized and meaningful regulatory intelligence for their global customers. They apply leading techniques in machine learning, natural language processing and robotic process automation to make complete sense of regulatory data and tailor it to their customer's profiles.

Fourthline
Fourthline is a non-financial risk and resilience consulting and advisory firm working with financial sector clients to enhance their approach to operational risk and resilience management. They support their financial services clients in transitioning from non-compliance to compliance by moving from siloed to integrated risk management. Operationalizing ineffective risk management and operational resilience while assuring and benchmarking risk and resilience against industry best practice. They introduce automation and tooling into previously manual processes to improve accountability and ownership for risk management whilst maturing their approach to non-financial risk management and operational resilience.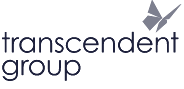 Transcendent Group
Transcendent Group is an independent adviser with a clear understanding of risk and business value. Based on their clients' needs, they support clients in projects, through the provision of outsourced solutions, interim positions, or subscription services. With clients in both the public and private sector, including government agencies, businesses, and other organizations in a variety of industries. Founded in Stockholm in 2001, Transcendent Group is a value-driven company. They recruit only experienced consultants from within Governance, Risk and Compliance. Today, Transcendent Group has grown to become a consulting business with offices throughout Europe.
Enquire about partnerships
Want to know more about partnerships with Protecht? Send us an enquiry today.