About the Author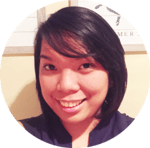 April Pethybridge
April has worked with multinational businesses in the legal, financial, retail and hospitality industries, developing business intelligence and reporting
solutions for customers. April first started contracting to Protecht in 2009 and officially joined the team as a full time staff member in 2011 as the lead Information Architect directly responsible for the team creating dashboards and reports for Protecht's broad client base.
Armed with a Bachelor of Arts Degree in Creative Writing and experience in facilitating workshops, April also delivered the Protecht suite of Risk Analytics
training courses.