Using this Assessment Tool
The assessment tool is split into 8 focus areas:
Employees
Customers
Suppliers/Third Parties
Technology
Strategy, Brand, Marketing
Financials
Compliance and Risk Management
Infrastructure and Assets
Each area of focus is split into sub-categories on each individual focus page. You can use the provided example questions for each focus area as a starting point to assist you in your assessment or you can add your own set of questions.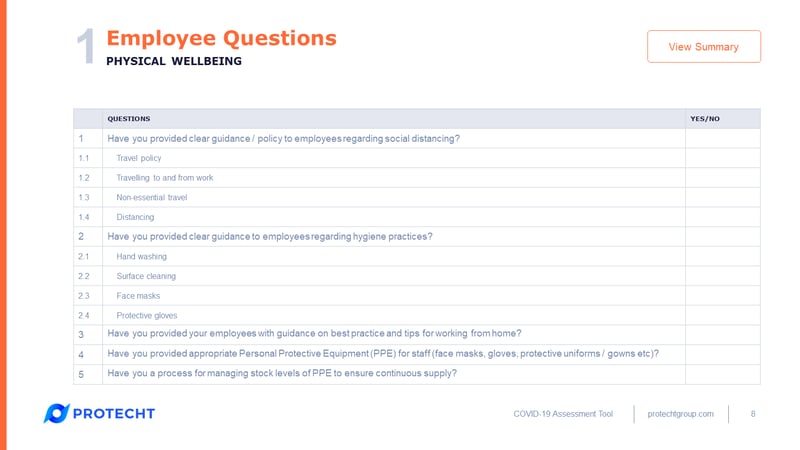 Example employee assessment questions around physical well-being during COVID-19
After you answer the sample questions, you can use the sliders on the summary pages to enable you to score your status and progress period-on-period for each focus area and for your entire COVID-19 management plan.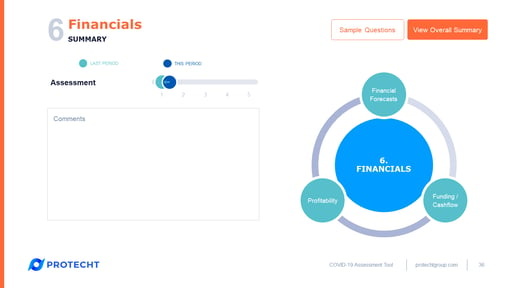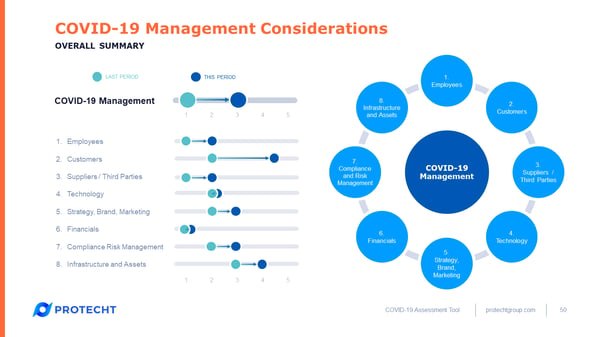 These summary pages can then be included in your board or executive reporting pack.