About the Author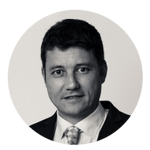 Dr. Matthew Lee
Matthew joined Protecht in 2017 having extensive experience in senior roles within government and private organisations delivering large transformation projects, providing hands-on expertise and thought leadership in data and software.
He graduated with a PhD in Applied Mathematics in 2001 from the University of Wollongong and more recently with an Executive MBA in 2008 from RMIT.
Matthew managed the Business Intelligence and Analytics team that follow the Agile methodology to deliver high-quality Data Visualisations to clients via Protecht's suite of software products including Protecht.ERM and Protecht.ALM.